Covid 19 Announcement
Unfortunately, we have taken the difficult decision to close Epworth Swimming Pool. This is following the Government guidance regarding social distancing.
"We apologise for the inevitable inconvenience that this will cause for our customers, but we ask that people understand that this is an unprecedented situation and that we are working to make the best decision four our staff and customers".
The initial closure will be for 2 weeks and reviewed as more advice is issued.
I'm sure people are aware of the difficult times ahead and this is not an easy decision for our community pool.
All the best and stay safe,
Rob Jenkins and all the staff.
Swimming For Children
Swimming For Children
We have an extensive range of swimming lessons and activities for children.
Swimming For Adults
Swimming For Adults
Epworth Swimming Pool has a wide range of adult only classes and lessons.
Swimming For Toddlers
Toddlers & Infants
We have a range of fun swimming activities for the little ones.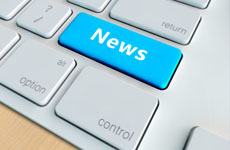 Latest News & Events
Latest Swimming News
Keep up to date with the latest swimming news from Epworth Swimming Pool.
Swimming For Everyone
Epworth Swimming Pool – your local fun filled swimming pool for Toddlers, Children and Adults.
Whether you are just setting out on your swimming lessons or are an experienced swimmer, we have a swimming class just for you.
Our swimming for toddlers class "Aqua Babes" is designed for the under 5's and a great way to introduce your toddler to water.
Our swimming for children classes range from beginner classes right through to the advanced and life saving classes.
For adult swimmers we have Aqua fit, Aqua Tone and over 50's swimming classes.
As well as normal public swimming times, we have Early Birds morning swimming, Pool Parties, Swimming for Schools to name a few.
So whatever your level of swimming, whatever your age – come and enjoy your swimming at Epworth Swimming Pool.
Call Us Today!
We cater for all ages and abilities, so why not get in touch to find out more of what we can offer, and when the next swim class is on for you: 01427 875493